Jethro Akroyd
Affiliated Research Fellow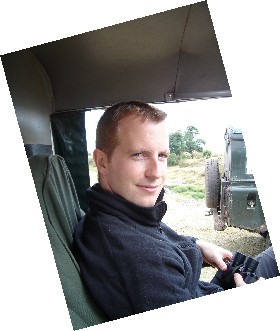 Biography
Jethro is a research-focused chartered chemical engineer who works at the interface of academia and industry, with experience cutting across multinationals, start-ups and universities. He is a Fellow of Churchill College, Cambridge and holds positions at CMCL Innovations, a multi-award-winning SME, and as a Senior Research Associate in the Computational Modelling Group at the Department of Chemical Engineering and Biotechnology (CEB), University of Cambridge.
Jethro has worked extensively with the Cambridge Centre for Advanced Research and Education in Singapore (CARES) to develop solutions to enable the cross-domain interoperability of data and models, with a focus on applications relating to sustainability and the energy transition.
He recently led work by CMCL Innovations to implement the first cross-sector digital twin of energy, water and telecoms infrastructure networks as part of the Climate Resilience Demonstrator (CReDo), which is a climate change adaptation digital twin demonstrator project developed by the National Digital Twin programme to improve resilience across infrastructure networks.
Jethro previously worked as a Senior Process Engineer in the Research and Development divisions of AstraZeneca and GlaxoSmithKline.
Research Profiles
Research Themes








Recent Publications
Question answering system for chemistry - A semantic agent extension
Xiaochi Zhou, Daniel Nurkowski, Angiras Menon, Jethro Akroyd, Sebastian Mosbach, and Markus Kraft, Digital Chemical Engineering 3, 100032, (2022).
Universal Digital Twin: Land use
Jethro Akroyd, Zachary Harper, David N.L. Soutar, Feroz Farazi, Amit Bhave, Sebastian Mosbach, and Markus Kraft, Data-Centric Engineering 3, 3, (2022).
Perspectives for regulating 10 nm particle number emissions based on novel measurement methodologies
Zissis Samaras, Marcus Rieker, Eleni Papaioannou, Willem F. van Dorp, Marina K. Kousoulidou, Leonidas Ntziachristos, Jon Andersson, Alexander Bergmann, Stefan Hausberger, Jorma Keskinen, Panu Karjalainen, Sampsa Martikainen, Athanasios Mamakos, Christoph Haisch, Anastasios Kontses, Zisimos Toumasatos, Lukas Landl, Markus Bainschab, Tero Lähde, Oriana Piacenza, Philipp Kreutziger, Amit Bhave, Kok Foong Lee, Jethro Akroyd, Markus Kraft, Mohsen Kazemimanesh, Adam M. Boies, Cristian Focsa, Dumitru Duca, Yvain Carpentier, Claire Pirim, Jennifer A. Noble, Ophélie Lancry, Sébastien Legendre, Torsten Tritscher, Jürgen Spielvogel, Hans-Georg Horn, Antonio Pérez, Susanna Paz, Dimitrios Zarvalis, Anastasios Melas, Penelope Baltzopoulou, Nickolas D. Vlachos, Leonidas Chasapidis, Danis Deloglou, Emmanouil Daskalos, Apostolos Tsakis, Athanasios G. Konstandopoulos, Stéphane Zinola, Silvana Di Iorio, Francesco Catapano, Bianca M. Vaglieco, Heinz Burtscher, Giovanna Nicol, Daoíz Zamora, and Maurizio Maggiore, Journal of Aerosol Science 162, 105957, (2022).
Radial dependence of TiO2 nanoparticles synthesised in jet-wall stagnation flames
Eric J. Bringley, Manoel Y. Manuputty, Casper Lindberg, Gustavo Leon, Jethro Akroyd, and Markus Kraft, Journal of Aerosol Science 162, 105928, (2022).
Contact Details
Email:
jwja2@cam.ac.uk_delete_this_bit
Telephone:
+44 (0)1223 762784
Address:
Department of Chemical Engineering and Biotechnology
University of Cambridge
West Cambridge Site
Philippa Fawcett Drive
Cambridge CB3 0AS
United Kingdom