Jethro Akroyd
Affiliated Research Fellow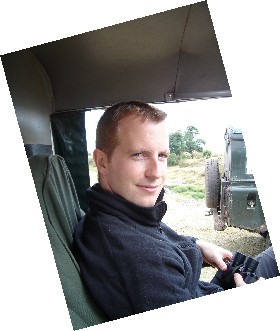 Biography
Jethro is a research-focused chartered chemical engineer who works at the interface of academia and industry, with experience cutting across multinationals, start-ups and universities. He is a Fellow of Churchill College, Cambridge and holds positions at CMCL, a multi-award-winning SME, and as a Senior Research Associate in the Computational Modelling Group at the Department of Chemical Engineering and Biotechnology (CEB), University of Cambridge.
Jethro has worked extensively with the Cambridge Centre for Advanced Research and Education in Singapore (CARES) to develop solutions to enable the cross-domain interoperability of data and models, with a focus on applications relating to sustainability and the energy transition.
He recently led work by CMCL to implement the first cross-sector digital twin of energy, water and telecoms infrastructure networks as part of the Climate Resilience Demonstrator (CReDo), which is a climate change adaptation digital twin demonstrator project developed by the National Digital Twin programme to improve resilience across infrastructure networks.
Jethro previously worked as a Senior Process Engineer in the Research and Development divisions of AstraZeneca and GlaxoSmithKline.
Research Profiles
Research Themes








Recent Publications
A derived information framework for a dynamic knowledge graph and its application to smart cities
Jiaru Bai, Kok Foong Lee, Markus Hofmeister, Sebastian Mosbach, Jethro Akroyd, and Markus Kraft, Future Generation Computer Systems 152, 112-126, (2024).
Chemical Species Ontology for Data Integration and Knowledge Discovery
Laura Pascazio, Simon D. Rihm, Ali Naseri, Sebastian Mosbach, Jethro Akroyd, and Markus Kraft, Journal of Chemical Information and Modeling 63(21), 6569-6586, (2023).
Semantic 3D city interfaces - Intelligent interactions on dynamic geospatial knowledge graphs
Arkadiusz Chadzynski, Shiying Li, Ayda Grišiūtė, Jefferson Chua, Markus Hofmeister, Jingya Yan, Huay Yi Tai, Emily Lloyd, Yi-Kai Tsai, Mehal Agarwal, Jethro Akroyd, Pieter Herthogs, and Markus Kraft, Data-Centric Engineering 4, 20, (2023).
British imbalance market paradox: Variable renewable energy penetration in energy markets
John Atherton, Markus Hofmeister, Sebastian Mosbach, Jethro Akroyd, Feroz Farazi, and Markus Kraft, Renewable and Sustainable Energy Reviews 185, 113591, (2023).
Contact Details
Email:
jwja2@cam.ac.uk_delete_this_bit
Telephone:
+44 (0)1223 762784
Address:
Department of Chemical Engineering and Biotechnology
University of Cambridge
West Cambridge Site
Philippa Fawcett Drive
Cambridge CB3 0AS
United Kingdom