Aleksandar Kondinski
Affiliated Research Fellow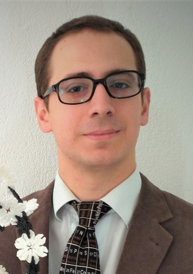 Biography
Aleksandar studied chemistry at Jacobs University Bremen in Germany. For his graduate studies, he followed the Nanomolecular Science program at the same university, during which he familiarized himself with the synthesis and characterization of nanoscopic metal oxides, that is, polyoxometalates (POMs). Under the mentorship of Prof. Thomas Heine, he learned about the application of density functional theory methods to describe POMs. Following his promotion in 2016, he completed postdoctoral stages at RWTH Aachen (Germany) and at KU Leuven (Belgium). He has recently joined the group of Prof. Markus Kraft as a Feodor Lynen Fellow. His current research is in the domain of computational modelling and the development of knowledge graphs for functional nanomolecular materials.
Research Themes


Recent Preprints
292: Automated Rational Design of Metal-Organic Polyhedra
Aleksandar Kondinski, Angiras Menon, Daniel Nurkowski, Feroz Farazi, Sebastian Mosbach, Jethro Akroyd, and Markus Kraft, Technical Report 292, c4e-Preprint Series, Cambridge, 2022.
Contact Details