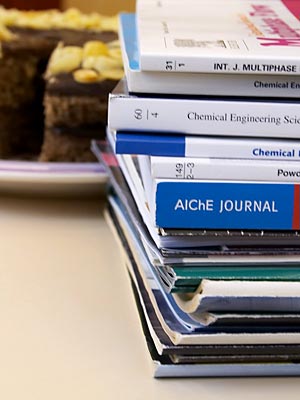 This section presents a record of the group's publications to date. Most of these publications are drawn from
preprints
, many of which are available in full in the
Preprints
section. To find out about the group's work in detail you are invited to review the relevant preprint as appropriate.
The broad interests of the group are reflected in the wide spectrum of publications in which the group's work is published, ranging from the
Journal of Computational Physics
to
Combustion and Flame
and including specialist computational methods journals such as
Monte Carlo Methods and Applications
.
Recent Publications
The influence of alcohol, carbonate and polyethers as oxygenated fuels on the soot characteristics from a CI engine
Yong Ren Tan, Qiren Zhu, Yichen Zong, Maurin Salamanca, Jiawei Lai, Jethro Akroyd, Wenming Yang, and Markus Kraft, Fuel 338, 127296, (2023).
Effects of polyoxymethylene dimethyl ether (PODEn) blended fuel on diesel engine emission: Insight from soot-particle aerosol mass spectrometry and aethalometer measurements
Mutian Ma, Laura-Hélèna Rivellini, Nethmi Kasthuriarachchi, Qiren Zhu, Yichen Zong, Wenbin Yu, Wenming Yang, Markus Kraft, and Alex K.Y. Lee, Atmospheric Environment: X 18, 100216, (2023).
On the role of C4 and C5 products in electrochemical CO2 reduction
Simon D. Rihm, Mikhail K. Kovalev, Alexei A. Lapkin, Joel W. Ager, and Markus Kraft, Energy & Environmental Science 16(4), 1697-1710, (2023).
Fully Automated Kinetic Models Extend our Understanding of Complex Reaction Mechanisms
Simon D. Rihm, Jiaru Bai, Laura Pascazio, and Markus Kraft, Chemie Ingenieur Technik 95(5), 740-748, (2023).