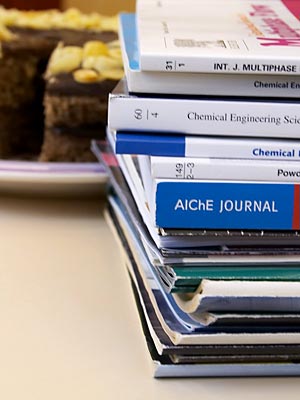 This section presents a record of the group's publications to date. Most of these publications are drawn from
preprints
, many of which are available in full in the
Preprints
section. To find out about the group's work in detail you are invited to review the relevant preprint as appropriate.
The broad interests of the group are reflected in the wide spectrum of publications in which the group's work is published, ranging from the
Journal of Computational Physics
to
Combustion and Flame
and including specialist computational methods journals such as
Monte Carlo Methods and Applications
.
Recent Publications
From database to knowledge graph - using data in chemistry
Angiras Menon, Nenad Krdzavac, and Markus Kraft, Current Opinion in Chemical Engineering 26, 33-37, (2019).
Topology of Disordered 3D Graphene Networks
Jacob W. Martin, Carla de Tomas, Irene Suarez-Martinez, Markus Kraft, and Nigel Marks, Physical Review Letters 123, 116105, (2019).
Research advances towards large-scale solar hydrogen production from water
Guanyu Liu, Yuan Sheng, Joel W. Ager, Markus Kraft, and Rong Xu, EnergyChem 1(2), 100014, (2019).
A detailed particle model for polydisperse aggregate particles
Casper Lindberg, Manoel Y. Manuputty, Edward K. Y. Yapp, Jethro Akroyd, Rong Xu, and Markus Kraft, Journal of Computational Physics 397, 108799, (2019).