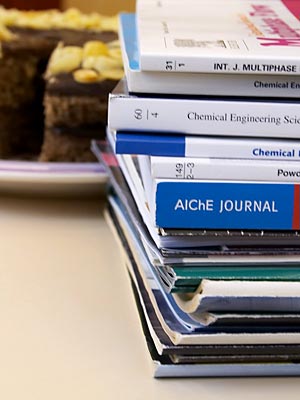 This section presents a record of the group's publications to date. Most of these publications are drawn from
preprints
, many of which are available in full in the
Preprints
section. To find out about the group's work in detail you are invited to review the relevant preprint as appropriate.
The broad interests of the group are reflected in the wide spectrum of publications in which the group's work is published, ranging from the
Journal of Computational Physics
to
Combustion and Flame
and including specialist computational methods journals such as
Monte Carlo Methods and Applications
.
Recent Publications
The effect of poly(oxymethylene) dimethyl ethers (PODE3) on soot formation in ethylene/PODE3 laminar coflow diffusion flames
Yong Ren Tan, Maurin Salamanca, Laura Pascazio, Jethro Akroyd, and Markus Kraft, Fuel 283, 118769, (2021).
Understanding the anatase-rutile stability in flame-made TiO2
Manoel Y. Manuputty, Casper Lindberg, Jochen Dreyer, Jethro Akroyd, John Edwards, and Markus Kraft, Combustion and Flame 226, 347-361, (2021).
On the thermophoretic sampling and TEM-based characterisation of soot particles in flames
Maria Botero, Jethro Akroyd, Dongping Chen, Markus Kraft, and John R. Agudelo, Carbon 171, 711-722, (2021).
Simultaneous design and operation optimization of renewable combined cooling heating and power systems
Zuming Liu, Mei Qi Lim, Markus Kraft, and Xiaonan Wang, AIChE Journal 66(12), 17039, (2020).