Yong Ren Tan
Research Student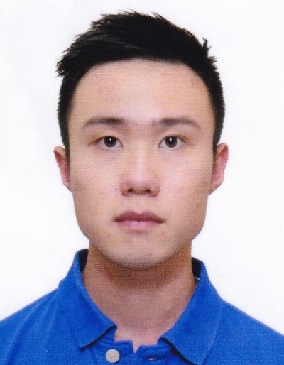 Biography
Yong Ren has completed his PhD Chemical Engineering in the CoMo group in 2023. His PhD is supported by Fitzwilliam College (Kwok Family-Lee Kuan Yew PhD Scholarship), Trinity College (Trinity-Henry Barlow Scholarship), Cambridge Trust, and Cambridge-CARES Studentship Award.
Yong Ren's PhD research topic is focused on the topic of biofuels and clean energy. In particular, he investigates of the effect of oxygenated fuels in soot formation during combustion. He employs a range of burner systems and experimental methods to help further understanding the influence of different oxygenated functional groups in the formation of carbonaceous materials. Some of the experimental techniques that he used in his studies are colour ratio pyrometry and differential mobility spectrometry.
Prior to his PhD, he has worked in Cambridge CARES Ltd as a Research Engineer, researching on the sooting tendencies of oxygenated fuels. He has two years of industry experience working as a Management Associate in the telecommunications sector. He is also a graduate from Imperial College London and is awarded with a first class honours in BSc Chemistry. He has also received the Imperial College London Departmental Prize for Outstanding Overall BSc Performance.
Research profile
ORCID: 0000-0002-8029-9027
PhD thesis
DOI: 10.17863/CAM.96995
Research Themes



Recent Publications
The influence of alcohol, carbonate and polyethers as oxygenated fuels on the soot characteristics from a CI engine
Yong Ren Tan, Qiren Zhu, Yichen Zong, Maurin Salamanca, Jiawei Lai, Jethro Akroyd, Wenming Yang, and Markus Kraft, Fuel 338, 127296, (2023).
Evaluating the effect of n-butanol additive on particulate matter emission in diesel engine
Qiren Zhu, Yichen Zong, Yong Ren Tan, Jieyao Lyu, Wenbin Yu, Wenming Yang, and Markus Kraft, Fuel 332(1), 126003, (2023).
How do the oxygenated functional groups in ether, carbonate and alcohol affect soot formation in Jet A2 diffusion flames?
Yong Ren Tan, Maurin Salamanca, Jethro Akroyd, and Markus Kraft, Combustion and Flame 243, 111849, (2022).
Structural effects of C3 oxygenated fuels on soot formation in ethylene coflow diffusion flames
Yong Ren Tan, Maurin Salamanca, Jiaru Bai, Jethro Akroyd, and Markus Kraft, Combustion and Flame 232, 111512, (2021).
Contact Details