Kimberly Bowal
Research Student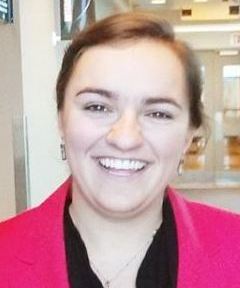 Biography
Kimberly joined the CoMo group as a PhD student in 2016 and is a member of King's College. She completed her B.Sc. in Chemical Engineering, specialising in Biomedical Engineering, at the University of Calgary, Canada. As an undergraduate she was involved in a number of different research projects within biomechanics, stem cell expansion, and autonomous robotics.
As a PhD student, Kimberly used molecular modelling techniques to better understand combustion-generated nanoparticles. She is interested in advanced modelling, nanomaterials, and self-assembly. Her PhD thesis entitled "Modelling the self-assembly and structure of carbonaceous nanoparticles" can be freely accessed on the University of Cambridge's online Apollo repository.
Kimberly is now a Kilachand Postdoctoral Fellow within the Multicellular Design Program at Boston University, working on exciting projects at the interface of engineering, physics, and biology.
Research Themes


Contact Details
Email:
klb83@cam.ac.uk_delete_this_bit
Address:
Department of Chemical Engineering and Biotechnology
University of Cambridge
West Cambridge Site
Philippa Fawcett Drive
Cambridge CB3 0AS
United Kingdom