Cambridge Weblabs: a Process Control System using industrial standard SIMATIC PCS 7
Highlights
A remotely controlled experiment suitable for reactor engineering and process control teaching.
With SIEMENS industry standard control software we introduce students to real-world systems.
We have shared the experiment on the web enabling remote access from anywhere in the world.
Abstract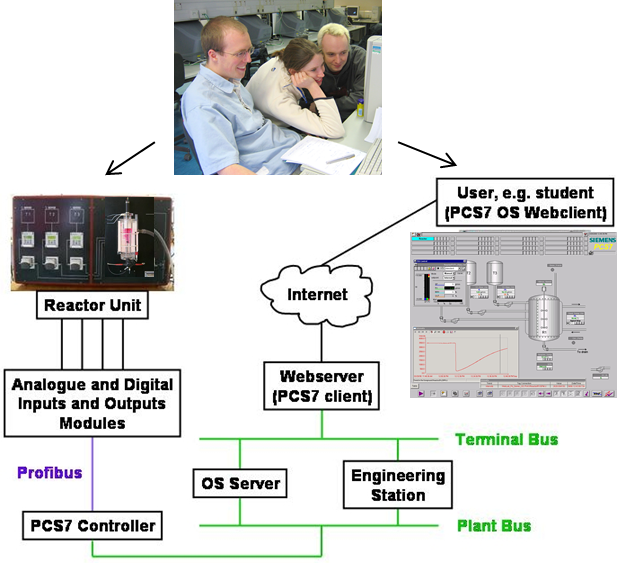 Continually assessed project work forms a core part of the Chemical Engineering curriculum at Cambridge. We have designed and built a remotely controlled chemical reactor that has been used and evaluated in undergraduate chemical engineering education. The purpose was to provide a pedagogical and authentic experience to students with essential training when laboratory usage was impossible or impractical, and be able to run and share the experiments as a fully functioning chemical engineering plant. A state-of-the-art SIMATIC PCS 7 Process Control System from Siemens is used for controlling, monitoring and providing results output. We describe the experimental setup, the hard- and software used, the teaching assignment and finally the results of the student evaluation. We also describe the challenges on the sustainability of the weblabs.