Technical Report 304, c4e-Preprint Series, Cambridge
Breakdown of British Wind Curtailment using a Multi-Source Knowledge Graph Approach
Reference: Technical Report 304, c4e-Preprint Series, Cambridge, 2023
Highlights
Analysis of British curtailment levels and costs.
Geospatial breakdown of curtailment levels.
Knowledge graph approach for multi-source data integration.
Abstract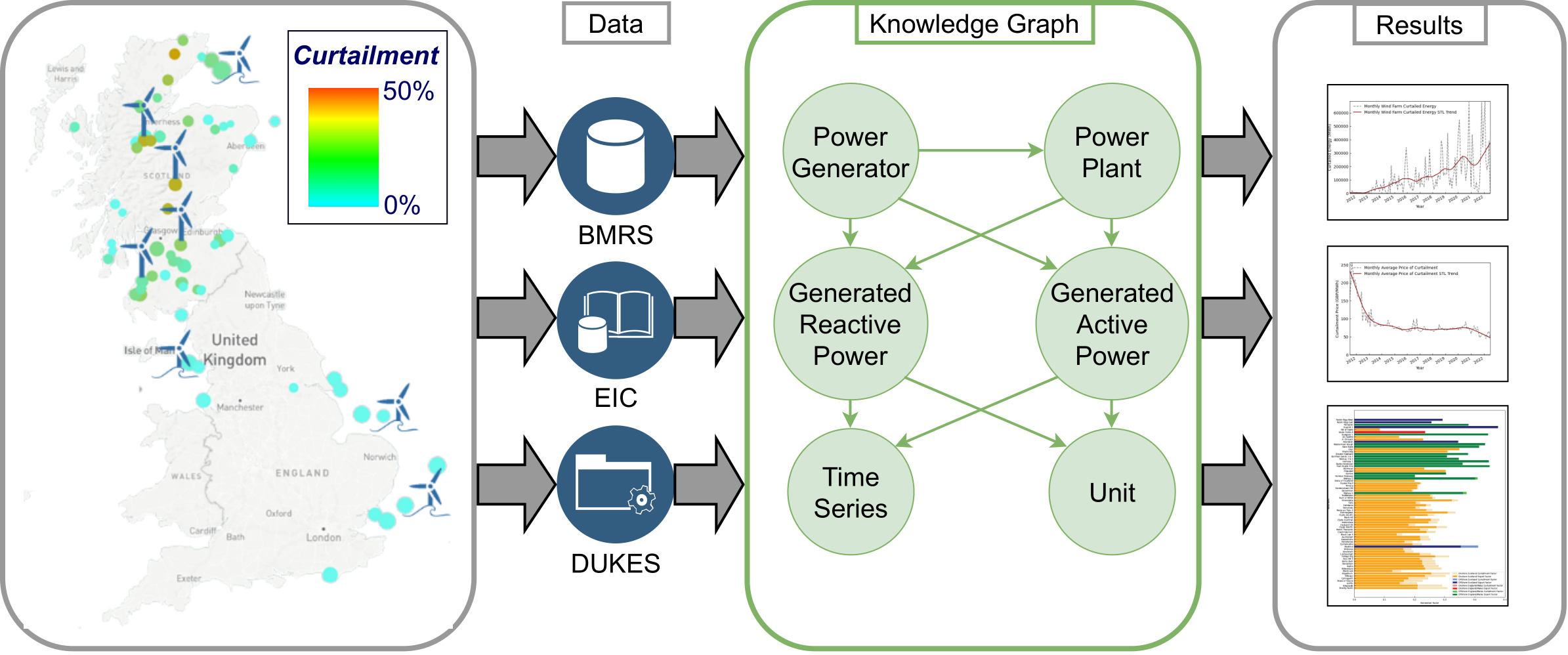 Britain's mass adoption of wind generation technology has placed an increasing emphasis on understanding the nature and causes of associated energy losses due to curtailment. Previous investigations highlight cost structures (e.g. subsidies, fees, certificates) and transmission constraints to be curtailment's two leading causes, while also suggesting grid expansions may alter their influences. This paper settles these questions with a multi-source review and data-driven analysis into Britain's curtailment on a national, cost, and site specific basis. In particular, onshore and offshore wind farm sites from England and Scotland have their output and curtailment levels compared. Geospatial analysis concludes that despite significant energy grid expansions, transmission constraints are the primary cause of wind energy curtailment.