A semantic web approach to land use regulations in urban planning: The OntoZoning ontology of zones, land uses and programmes for Singapore
Highlights
We develop an ontology representing land uses and programmes allowed in each zoning type in Singapore.
We link this ontology to multi-domain geospatial data in a knowledge graph.
We query the data to explore sites and access zoning regulations.
Abstract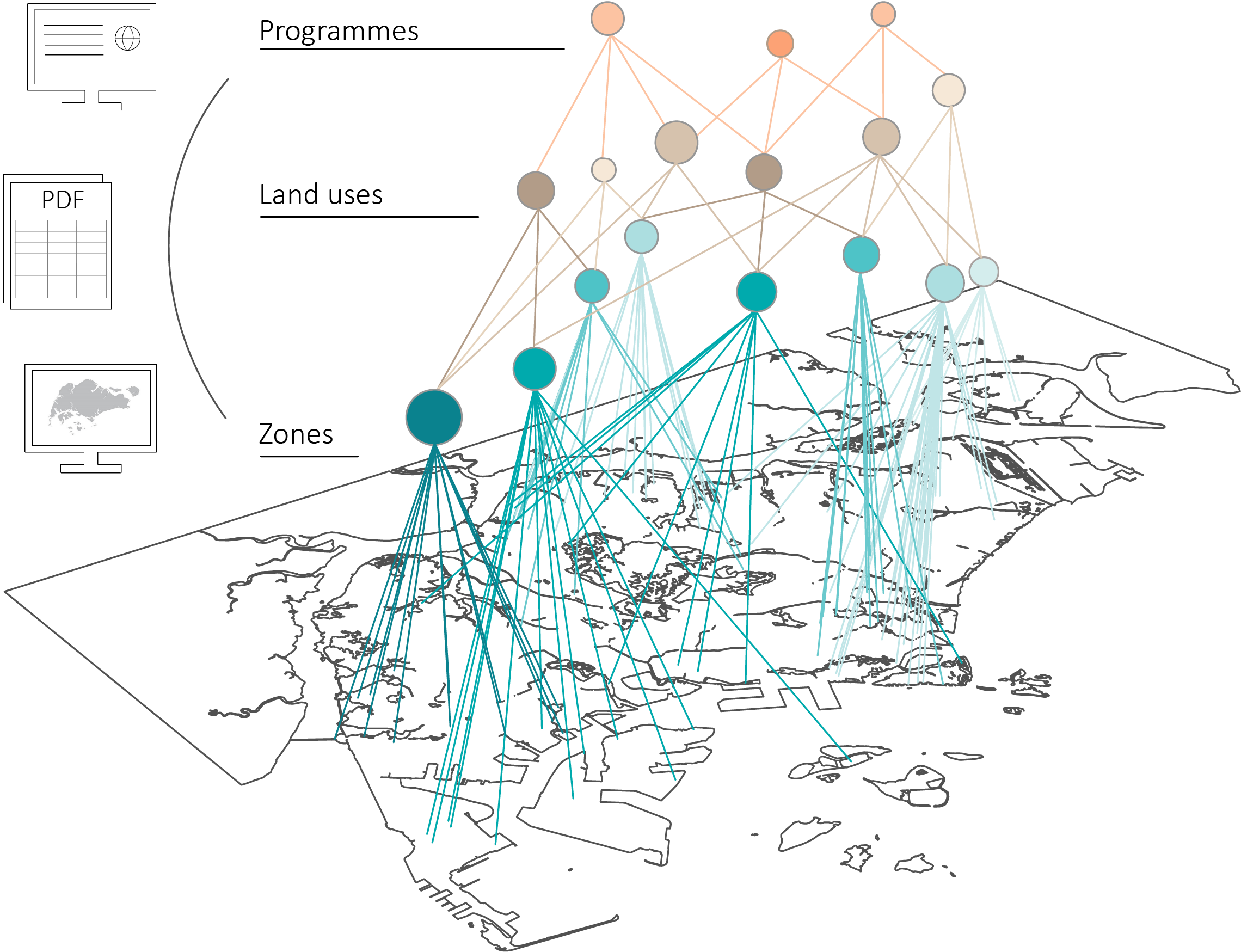 Semantic web technologies have the potential to significantly improve urban regulatory data access, integration and usability, with potentially large implications for planning practice. Ontologies are a cornerstone of the semantic web. In this paper, we describe OntoZoning, an ontology representing relationships between zoning types, land uses and programmes (more specific land uses) in Singapore. We link the ontology to geospatial data stored in a knowledge graph, which allows executing multi-domain queries on urban data. We demonstrate how such a semantic web based approach can improve access to and usability of land use regulation data, and in particular facilitate site selection and exploration. We also discuss the difficulty of defining some concepts in the land use regulation field, and how OntoZoning could be linked to a broader semantic-web based urban planning regulatory framework.